NEW JERSEY STATE TROOPER
FRANCIS BELLARAN
On May 20,1996 While in pursuit of a stolen motorcycle
Trooper Bellaran swered his patrol car to avoid hitting
another car and lost control of his car . The car skidded
across two lanes of traffic before going off the roadway
and into several trees.
I, a New Jersey Transit Cop at the time observed what had
happen and stopped to give assistances. I am also a trained
Emergency Medical Technican.
The trooper's vehicle was smoking and myself and passerbys
pulled frank out of the vehicle. By that time help had arrived
I assisted the medics that were on the scene. I provided
head traction. I remeber looking down at frank and seeing him
looking at me. It seemed like he was trying to tell me with his
eyes "why me". He was taken to Jersey Shore Medical Center.
I broke down and started to cry when the ambulance left.
Trooper Bellaran passed away on May 23, 1996 from internal
injuries. He leaves behind his wife Judith, a daughter Shelby
age 2 at that time and at that time a 7 week old son.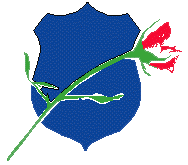 My prayers go out to his family
Frank please watch over all the officers of this world